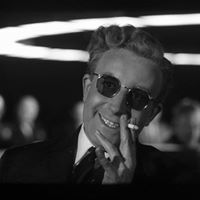 } Dr. S, as he is affectionately known around CDC, is an American Mafia player/ supervillan. He likes GFY, Aladeen and Ilduce with some Kryten on the side. He achieved his PhD in posting gifs. His thesis was just him posting a creepy gif that no one has yet looked at without cringing. Currently holds 567 PHD's from  Doctor Admiral General Aladeen University.

He is notable for
Being a part of the Hillbilly posse along with Ilduce69 and Big Mike
Formerly being PPCLI
Being the Only American to forge a successful CDC Mafia career
Introducing the Werewolf role
Getting dupe'd by JE14
His evil twin is Dr. Strangeglove.